For the first time since US dollars have been in the circulation, Zimbabwe construction materials prices had never been hiked like what happened during the third and fourth weeks of September 2017. Building, roofing, driveway and reinforcement supplies prices shoot up by about 30%. According to Zimbabwe Building Materials Suppliers price trends, solid common bricks were at US$120  per 1000 bricks before the hike. Quarry or 3/4 stones were selling at US$30 per cubic and rose to US$40. From the majority of all construction supplies, cement, pitsand and riversand were the only products that did not increase for instance, lafarge & PPC masonry was at $10 and it remained like that.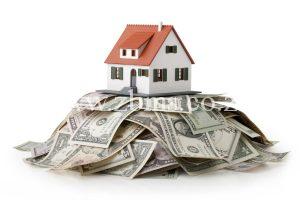 Prime Causes
There are numerous factors that contribute to the changes in pricing including these listed below:
Illegal money trading on Harare City centre streets and rating of bond notes against the US$. With regards to our findings, suppliers who were sourcing raw products from beyond borders were the first to get affected. They took payments for services and products in the form of bank transfers, ecocash and bond notes. Now when they needed to go and purchase whatever material or products required during the manufacturing processes they had to buy US$. In the early days after introduction of bond notes, the informal money traders were charging 5% for US$ in exchange for bond notes. As the demand for this currency increased, they also increased the rate to 10%, then 15% until it reached 50%. On the other hand, there was another independent trading rate for bank transfers to cash whether USD or bond. As this was going on, the suppliers and manufacturers began adjusting materials prices so as to cater for the exchange interest. The more the demand of American paper notes the illegal money traders raised the interest rates. With that going on the cost of materials ended up changing on daily basis. This then caused the panic buying which rocked the streets starting from 18 September 2017 as citizens were now afraid that this might continue and it seemed like we were on the high way back to  the 2008 era.  People bought groceries and all that they could just to get rid of the money in their ecocash and bank accounts before inflation hits.
 Lack of the USD/bond notes on markets. Majority of Zimbabweans are used to keeping their money in hard cash rather than in the banks. Also considering that people living in remote areas do not accept ecocash and bank transfers, and some are not even registered on such platforms. If you were to visit such areas for business you would be forced to buy hard cash using that which you have in your bank using zipit or real time gross settlement (rtgs). Because even though you had money in your account, it was never possible to get the exact amount you need at once, instead the banks had a limit of $50 bond notes per day, and mostly in the form of coins. With that in mind, people were forced to go to the street money changers in town to buy cash so they can transact with those without bank accounts.
Limited selling of commodities and supplies. When the currency rating began on the streets, most companies halted supplying the market. For instance a brick manufacturing company (name withheld) stopped selling them to customers with payments in the form of transfers and bond except for those with USD. Even until today, we are in the first week of October 2017, there are quite a number of companies who are not selling the products that they have in stock. For instance q-tile and chromadek ibr sheets are not available on the market but suppliers have them. Its not that they have been paid for but they are avoiding taking payments by bank transfers and bond notes.
Price increase due to high demand. The only ones who are selling are taking advantage of the high demand on market to hike prices. Some are adding an interest rate with an allowance to permit them cash out on ecocash and bank transfers especially in the roofing supplies like timber. However some are overcharging, sometimes double or three times fold the normal price. For instance brickforce was selling at $2, but now at $5 which is about 2 and half times fold.
General Analysis
Building material prices are going up on daily basis and not certain if they will keep shooting up or stabilize. Nevertheless with the proper planning, you can counter the effect they have on the overall cost of your new home.  Have you ever thought about building your own home?  If yes we can assist you with house plans and supply you with all building materials needed.