SS
Stones play a vital role in Zimbabwe construction industry. First of all they have been used since the beginning of time for several purposes. In ancient days they used to make cutting tools, weapons and shelter from stones. Furthermore sparks from striking a stone with another stone was also a way of putting fire on.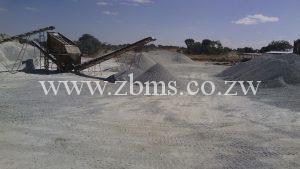 In addition almost every sort of work needed them to be in use, even bathing. Since generations grew associated with the non stop usage of stone, people started focusing on building great walls using them. Walls like the Great Zimbabwe were also made from stone.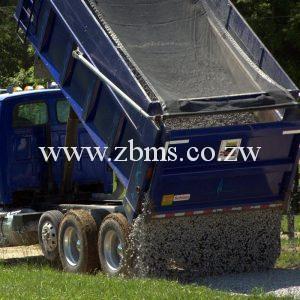 New generations come with new ideas and as a result people started manufacturing bricks from clay and using stone for foundation. They were first crushed using various methods like burning and pouring water until they crack. Some stone cracked due to weathering.
Types of stones
The most used stones in the construction industry today in Zimbabwe are 3/4 stones and ordinary stone. 3/4 stones are used on almost 90 percent of building structure foundations and ordinary stone are used on stone works.
The most dominating are 3/4 stone which are used for foundation concreting, slab, lintels and beams. Another major use is for driveway constructions. On balance Quarry dust is another product that we get in the process of crushing quarry stone so much of a great material for ground leveling when doing driveways.
Advantages
Because its a natural material its easily accessible.
Due to natural strength, no risk of breaking.
Uses
Probably most of all, are used for construction works
House constructions
Driveway surfaces
Durawall erections
Availability
Will always be available for generations and generations to come. Mountains have innumerable stones probably rocks and stone are what make up hills and mountains. Below ground levels in various places we find rocks and stones maybe 10 meters or less.
Combination materials
Concrete
Riversand and cement for concrete mixtures, however if you require a stronger mixture you can use quarry dust or washed riversand.
Order
You can place your order with us for any type of stone required for construction purposes. Get in touch via the provided below phone numbers and email address.
Call/Whatsapp: +263778767374 or +263716782260
or maybe
Email: sales@zbms.cozw
Our stone deliveries take few hours same as any material