Construction Projects Management
Since the moment we got into construction, planning, coordinating and controlling building projects is our specialty. Our prime focus is on residential and commercial construction projects management. From time to time we will be disseminating project information and updates to the project team. Also extending to project customer or client, which decreases confusion and increases accuracy.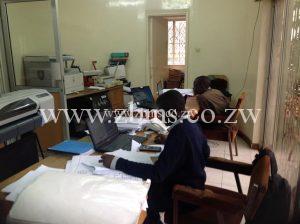 Our purposes for projects managemen
t
Efficiency and updates
Different from having to ask about project updates, we make sure you are up to date with your work's progress. We therefore work as the central point of the project as the ones distributing project information. While this increases accuracy on the other hand it decreases disappointments.
Control projects costs
Among the greatest reasons why you need us on your construction projects is our effective cost management. Time is money and value it very much, considering that the longer a project takes, the costly it gets. Hence we do our best to make sure the project doesn't take longer than it should. Not only do we manage costs but also the people resources. To emphasize we manage plan designing costs and purchasing of building materials using our almost accurate estimates making sure no excess remains.
Furthermore we manage the technical teams numbers so that we do not get a short-fall of labor force. However we also avoid over employing, hence putting in place appropriate numbers of required labor force.
Security of funds
Due to high rates of moneys lost to some unfaithful trustees and construction service providers in Zimbabwe. We have stepped in to protect clients falling for it again whilst playing as the middleman and overall building project managers. For this reason we only release payments for work done also making sure the laborers are paid accordingly. However to repeat in other words, our services is mainly based on paying per completed stage. Hence we make it a fair payment process for both the worker and project owner.
Time management
Time is arguably the most important constraint of any building works. Particularly we make sure the construction project is managed time wisely and to beat deadlines. As a result we set work schedules at the inception of projects and make sure everything is done on time. Whether a project is awaited for use or not, we always value time and manage it effectively therefore saving time and money. Be it a driveway or durawall we make sure its started and completed within the shortest period possible.
Work plan
Immediately after project commencement we assign work for every team member and supervise them to enforce execution. On the other hand work time and labor force is calculated to make sure everything is done according to plan.
Procurement administration
Alongside with managing potential risks, we control all processes of purchasing materials. In due time as the managers, we manage the contracts and terms. Furthermore we track invoices to ensure suppliers and the project customer live up to the terms of the contract.
Our service
In any event good quality work attracts more jobs and builds a great name. Our construction projects management services is dominantly the best compared to any one else in Harare. In essence we help you come up with a well planned budget to start and finish any project.
From plan drawing and designing, bill of quantities listing all the required building materials and number of labor force. Ultimately we provide the cost of both building materials and labor added up altogether. For our services we charge certain percentages of materials cost depending on size of the construction projects.
After initiation of project, our team members constantly stay on the construction project site to supervise work. Practically quite often we measure progress and performance to ensure that items are tracking with the project management plan.
Occasionally we hold a post mortem meeting to evaluate what went well in the project and identify failures.
Lastly we perform a final budget, and create a project report.
Contact us for any consultations regarding your construction projects in need of proper management.
Call or Whatsapp
Email