Hidden costs of construction
Almost 90 percent of all the construction projects run in Zimbabwe have hidden costs. Our clients always ask us to list each and every item of all the materials needed on the construction of their houses and other structures. Well its never possible to provide the exact cost of projects as there will always be hidden costs not by choice but naturally happens.
On big projects, construction companies or contractors assign a project manager together with quantity surveyors to work on the estimated costs of project. Guided by the drawings provided by both the architect and engineer, the quantity surveyor will work out all the approximate bill of quantities. The project manager will get the estimates then run around looking for quotations as so to have a rough idea of how much  its going to cost. Alternatively the project manager assigns various building materials suppliers to provide quotations based on the same quantities.
After getting the materials costs, construction companies then work out labor charges. Not forgetting the running costs and administration costs.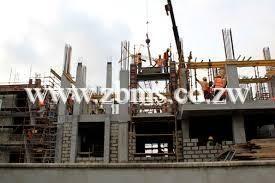 Where it starts
First of all the methods of calculations the architect is using, may greatly contribute to over-quotes or under quotes. If the bricks are calculated according to wall square mete-rage or length wise the are, heed should be taken that there will be breakages from the ordered materials. Now if the costs are worked basing on the exact estimated quantities without allowances for breakages there will be extra costs expectations as no bricks are delivered without any breakages.
Secondly if quantities are calculated without physically visiting the construction site, if the ground is not level, it means more materials. Thirdly if a a fix and supply contractor or construction company does not inform the client on construction stage inspection fees, a client will pay more than saved. Lastly but not limiting other factors the prices of building materials quoted with against the actual needed material costs. This applies when for instance project costing has been quoted using masonry cement for where pc15 or supaset cement is required.
Prime hidden costs
Building materials prices trends
Although there are fixed building materials prices with a limited number of manufactures, prices are expected to change during rainy seasons. Especially solid common bricks are among the materials which have price trends that are controlled by season changes. Bricks are averagely priced during the off rainy season periods and become more expensive during rainy seasons. If budgets are done basing on off rainy seasons prices, you are likely to pay more if the project work commences during rainy season.
Breakages
Where bricks have been ordered, there are high chances of having a minimum breakage rate of 0.1 %. In the event that the quantities were quoted without allowances for breakages, if there are any there is need to buy more.
Overtime payments
In a case where for example you have daily targets. If a set target is not reached, for fear that estimated project time frames may not be met, workmen will need to be on overtime work.
Blasting
This particularly for people building in areas where rocks are plenty like in crowhill views. Majority of the people building in crowhill paid for the stands before allocation and as a result after full payments and plan designs thats when they got to see what they paid for. If not fortunate enough the allocated stand may be full of rocks which need blasting as manual labor wont make it to completely get rid of the rocks. So if fix and supply quotations are ready and contracts already signed you will be forced to pay for blasting separately so as to make sure the project is done and finished with.
Rains if rainy season
If its raining and no cabins or temporary structures had been put up on site cement may be seriously affected. Once rained it needs to be used instantly before it dries to harden as a useless block. Also if workers are at work, progress may be delayed due to the rains thereby leading to overtime working.
Theft of building materials
If there is no security on site, or anyone in charge of materials use there will be theft cases. As a result you will end up buying the same material twice or thrice.
Short supply of materials
On the negative side of ordering building supplies from individuals. Some of them will short supply so as to maximize on profits especially on loose or unpacked bricks.
Water deliveries
Another key point is when you are building in areas where there is completely no water. This is among the most expensive building necessities, if it was never quoted for, you will pump out a lot of money on this.
Site clearance
Before you can build a new home on a piece of land, it has to be cleared, graded and have the proper utilities installed. Running electric and water lines or installing a septic tank can easily run into the five-figure range and having someone come in to remove any trees that are on the property won't come cheap either. Those kinds of tasks are likely to create some trash or debris. That means you'll also have to factor in the cost of having the debris hauled away so the real construction work can begin. Another key issue is the installation of wooden cabins for builders habitation and tools safekeeping.
Conclusion
As shown above those are some of the hidden costs among other innumerable factors. So when you think of starting on a construction project you will need to have funds set aside to cater for all the hidden costs that are likely to come up.