We Price to sell – Instant deliveries in Harare, Ruwa, Chitungwiza – ZBMS Building Supplies
Zimbabwe Building Materials Suppliers
We price our products to sell, making sure no one else beats our quote.  On the other hand delivering the best services. Moreover all the building supplies you need on your project for every stage are available from one supplier.
List of building materials required per every stage exclusive of price
Setting out
Fish line
Foundations and Slabs Footing Concrete material
Reinforcement steel
Tying wire
Rubble
Supaset Cement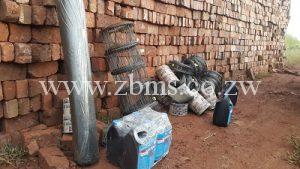 Box and Main structure brick work material
Farm bricks
Semi common bricks
Cement common bricks
Roofing timber
Truss hangers
Chromadec Ibr Sheets
Harvey tiles
Although being the best, quality building materials are what defines us as ZBMS. Additionally we have a department that controls each and every building material price making sure we do not over charge clients. Zimbabwe Building Materials Suppliers is there to make sure building supplies service is delivered at the lowest price notwithstanding location. Then again free transportation is available for aggregates and other selected building materials. Lastly only from ZBMS,where you get building materials delivered at zero cost!