Bulky orders attract great discounts
When you start on a new project especially commercial building projects, the need for bulky supplies of building materials rise. Zimbabwe Building Materials Suppliers is truly a friend indeed because when you are in need bulky building materials we come to supply.
We have more than enough building materials stocks to supply you no matter the quantities you need. As our name suggests, building materials, we have all the building supplies you need on any project. Starting off with bricks, we can supply you from a minimum of 1000 bricks to a maximum of 200 000 bricks in less than a month. Talking of quarry stones we supply from as little as 1 cubic to a maximum of approximately 200 cubic meters in less than a week. Obviously our sand supplying capacity is un measurable, simply order whatever the quantities you need, you are guaranteed prompt deliveries.
Bulky Bricks
We fancy supplying bulky bricks as it builds our great name as we get to show off what kind of great services we have in store for our clients. Further on when you place bulky bricks orders from us we give you great discounts. We work hard to keep you coming back for more so when you order we add more extras as a courtesy of being our client. Zimbabwe Building Materials Suppliers is the top supplier of bricks in Zimbabwe hence we keep doing great things for you to keep us on top. Our capacity of supplying is greater than what can be anticipated.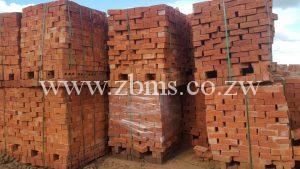 Standard Price: Machine compressed standard solid common bricks $100 per 1000
Availability: Instantly
Bulky 3/4 quarry stones
Footing, slab, deck, lintels and beams on big building structures require bulky 3/4 quarry stones. We lay awake to supply any quantity when needed. Projects requiring 24/7  deliveries are most welcome. Orders deliveries can be done from Sunday to Saturday non stop. We value your needs by the time you are need of building supplies. Your projects progress is our business progress so we make sure supplies are made according to your request.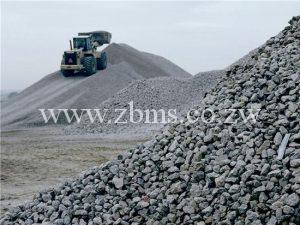 Standard Price: 3/4 stones $20 per cubic meter
Availability: Instantly
Bulky Gravel
As Zimbabwe construction experts we choose to supply and deliver hill gravel instead of any other gravel because its the best. We boldly advise it for use when resurfacing roads and back filling any building structures. Our gravel is also available right when you need it despite location. Whether needed in Harare north, harare east, harare south and harare west we deliver instantly. Time is money, we take2 hours or even less to reach your site with our bulky orders deliveries, how reliable?.
Because our sources never run dry, we keep the delivery trucks in transit delivering your orders. Building supplies and construction is what we know best, hence we deliver quality products for your construction projects.
Standard Price: Hill gravel $15 per cubic delivered
Availability: Instantly
Sands
Obviously clean and fine sands are our products. We supply pitsand and riversand anywhere in Zimbabwe. Orders placed within harare range take less than 2 hours. What we promise is what we deliver and what you order is what we deliver. It must be remembered that when you order bulky sand either pitsand or riversand we add some extras. Zimbabwe building materials suppliers is the greatest choice of building supplies  firm you can rely on for deliveries. Place your bulky orders today and enjoy the convenience of ordering from the determined building materials suppliers.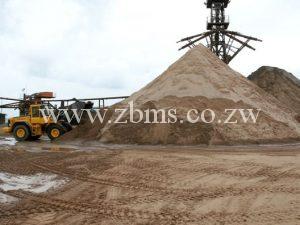 Standard Price: Pitsand $13 per cubic meter delivered   Riversand $17 per cubic meter delivered
Availability: Instantly
Bulky cement
Lastly in conclusion, cement, we just cant work without it. Cement is available in bulky quantities as you may request, from 1 bag to more than 10 000 bags. Being convenient is what we prioritize, when you order we deliver. Generally on whatever construction project you work on besides size, you need cement in great numbers. Use it for masonry works, brickwork and concreting.
Call us to place orders, we have masonry cement and pc15 cement available at instant. We deliver immediately after placement of order.
Get in touch with us for bulky orders.
Standard Price: Masonry $10 per bag    PC15 $12 per bag
Availability: Instantly
Contact Details
Whatsapp or Call
+263778767374
+263716782260
Email
sales@zbms.co.zw